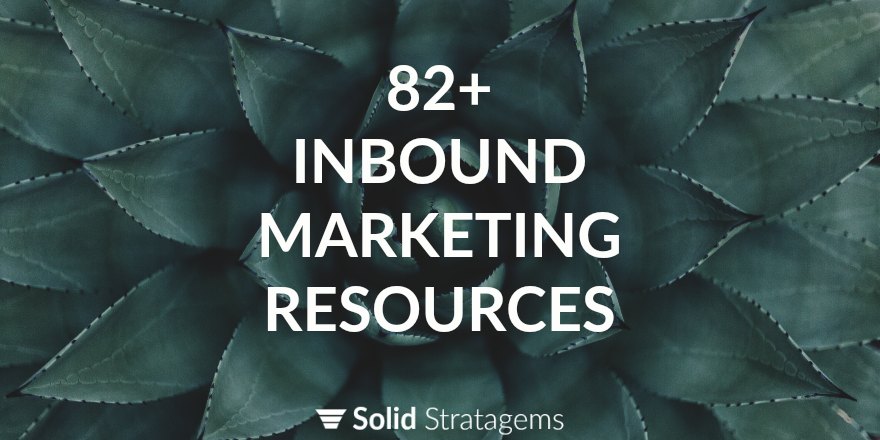 A growing and updated list of tools, apps, and other resources.
Pre-Startup
NameCheckr: Check domain and username availability across several networks.
Domains, Hosting and Email
Pagely: Managed WordPress hosting in the Amazon cloud.
Synthesis: Hosting optimized for The Genesis Framework by Rainmaker Digital.
WPengine: Blazing fast managed WordPress hosting.
Pantheon: Developer hosting for WordPress and Drupal.
Flywheel: Managed WordPress hosting with phone support.
WhatsMyDNS.net: Global DNS propagation checker.
DNS History: DNS historical record archive.
nexcess.net: A hosting company built for specific CMS including Expression.
GitHub Pages: Host websites from your GitHub repository.
Firebase Hosting: Host static websites with Alphabet powered hosting.
Website Security
Sucuri: Scan your website for malware, it's free.
Content Delivery Networks (CDNs)
Max CDN: The king of CDN's.
Website Speed
dotcom-tools: dotcom-tools provides website speed tests from 6 continents and many countries.
img2go.com: a simple app that compresses images without losing any quality of the image.
WordPress
WordPress: The most popular open source CMS.
Is It WordPress: Quickly find out if a site is using WordPress.
Studiopress: Awesome WordPress themes.
Gravatar: Set up your Gravatar (Globally Recognized Avatar).
NinjaForms: Awesome forms for WordPress sites.
Fantasktic: WordPress migration service (Used by WebSynthesis).
Codeable: WordPress developers.
Other Content Management Systems
ExpressionEngine: A content management system.
Learning Management Systems
Udemy: The learning management system with the largest audience.
Thinkific: Create and sell online courses under your own brand.
Content
The Punctuation Guide: A simple clear guide to punctuation.
BuzzSummo: Analyze what content works best for any topic.
Piktochart: An easy to use infographic creator.
SlideShare: View and upload presentations.
Pablo: Create beautiful images that fit all social networks perfectly.
SummoMe: Tools to grow your website's traffic.
Copyblogger Certified Writers: List of professional writers certified by Copyblogger.
Rainmaker Platform: A content marketing platform starting at $125/month.
Contently: Professional content writing a content marketing agency for brands that don't want to do it in-house.
Hemingway Editor: Get suggestions that make your writing clear and simple.
VideoScribe: Create your own whiteboard videos.
ScreenFlow: A highly recommended screencasting and video editing software for Mac.
Camtasia: A highly recommended screen recording and editing software for Windows (also available for Mac buy ScreenFlow is recommended for Mac users).
WriterAccess: Hire writers and bloggers.
Hubstaff Content Marketing: Hubstaff's content marketing service page.
Content Marketing
Triberr: Join a tribe of content writers of the same topic and share each other's content.
Viral Content Bee: You share other people's content and they share yours.
Medium: Republish your original content to an audience of 100 million.
Podcasting
Anchor: The easy way to podcast.
MatchMaker: Find podcast hosts or guests.
Search Engine Optimization (SEO) & Marketing (SEM)
Google: Google's explanation of how search works.
Google: Google's Scraper Report Tool.
Google Keyword Planner: Use Adwords data (estimates) to plan your keywords.
Google: Google's Structured Data Testing Tool.
Google: Google's mobile-friendly test tool.
Google: Think with Google's mobile speed test.
Google AdWords Help Center: Get all your AdWords questions answered.
Google Legal Support: Get help reporting illegal content on Google.
Opteo: Google Ads management.
KWFinder: Find long tail key phrases with low competition.
Rank Tracking
AccuRanker: Rank tracking.
Website Design
Google: The complete list of Google fonts.
GTmetrix: Get site speed recommendations.
ColorZilla: Great Chrome extension and gradient generator.
Dashicons: The official font for the WordPress admin/dashboard.
Ionicons: The font for the Ionic Framework.
Iconfinder: A fantastic selection of premium icons and some free ones too.
Fontello: Build your own icon fonts.
Pixels: Free stock photos.
Code Validators
HTML Validator: An HTML validator by w3.
CSS Validator: A CSS validator.
PHP Checker: A PHP code checker.
Java Lint: A Java linter.
Photos
Stockvault: A place to quickly get free downloadable images.
StockSnap: An even better place to get free photos.
Unsplash: A great place for free great photos.
Gratisography: Weird high-quality free photos you might not ever use.
Negative Space: Some really nice free photos.
Cut My Pic: Quickly make any photo rounded.
Pixabay: My favorite place for skylines and a lot of other great pictures.
E-commerce
Stripe: Start accepting credit cards in 15 minutes.
payhip: Sell digital downloads, courses, coaching and more.
Recurly: Our favorite recurring payment solution.
Rebilly: A real cool freemium subscription payment startup.
Shopify: Easily make an online store.
Eventbrite: Simple event registration and ticket selling.
Square Appointments: Built for businesses that sell time.
SendOwl: Sell digital products with ease.
E-Signatures
HelloSign: E-signatures simplified.
Customer Relationship Management (CRM) Systems
Insightly: Insightly is a robust CRM worthy of consideration. Insightly is also an incredible value with a starting package price of $0/user/month for up to two users. The starting package provides a very good set of features and allows companies to really use the CRM before upgrading (if they so choose). Pricing goes up to $129/user/month  for the the unlimited plan with a full set of features.
Pipeline Deals: Pipeline Deals is another great CRM. They offer a free trial, after which, there are two packages – $24/user/month and $48/user/month. If you're the type who appreciates phone support, you'll want to consider Pipeline Deals, it's the only CRM on our favorites list that offers phone support.
Base: Base is yet another great CRM. They also offer a free trial and then you'll choose a package ranging from $25/user/month up to $125/user/month.
Hubspot: Hubspot is another of our favorites. They offer a limited plan at $0/month with unlimited users but the full set of features costs $2,400/month.
Salesforce: Probably the most popular CRM.
Microsoft Dynamics: The CRM built by Microsoft. Starts at $50 per user per month. There is a "gamification" add-on which helps inbound marketing teams stay motivated and improve productivity.
Zoho: Probably the most popular free CRM.
Infusionsoft: A great CRM for inbound marketing and marketing automation.
Social Media Management & Sharing
Mention: This app alerts you when your brand is being talked about online.
Respond: A brand monitoring tool from Buffer (coming soon).
SharedCount: Check or track url shares or likes.
Hootsuite: Social media management.
RecurPost: Freemium social media management with post recycling.
Buffer: Social media management.
MySocialSuite: Social media management.
Everypost: Social media management.
OnlyWire: Yet another social media management app.
dlvr.it: Connect your WordPress feed to social accounts for automatic sharing.
Warfare Plugins: WordPress plugins that increase social shares.
ManageFlitter: Work faster and smarter with Twitter.
Twitter Card Guide: Twitter's guide to getting started with cards.
Social Media Sites
Facebook: The most popular. A must for every business. Also great for remarketing purposes.
Twitter: Another must.
LinkedIn: LinkedIn is important to every business. Can be used to post employment opportunities and to do a basic background check on applicants.
Pinterest: If your target audience is women this is a good place to be.
Google+: Strongly recommended.
Instagram: Brand profiles projected to be available sometime third quarter 2016.
Foursquare: Can add value, but mostly for food, entertainment, or retail businesses.
GitHub: A place for developers.
YouTube: Your videos should be on here.
Alignable: A local networking app.
Meetup: Get together with others in your community that share your interest.
PR
BitesizePR: Get access to journalists who want to quote and cite you.
H/A/R/O: Help A Reporter Out by getting quoted and cited.
PR Underground: Low-cost press release distribution.
Email Marketing
MailChimp: Email marketing management.
Marketing Automation
Hatchbuck: Simple marketing automation for small business.
Leadsius: Marketing automation for SMB's.
Jumplead: Nurture website traffic to leads and customers.
Online Courses
The Perfect Promo Video: Udemy's guide to creating the perfect promo video.
Reviews and Review Management
Google: Google's instructions on how to give a Google Maps review (from a desktop).
Google: Google's policy on reviews.
Zurvia: Freemium review management software.
Dashboards
Dasheroo: An affordable dashboard builder.
Databox: Dashboards with 60+ integrations.
Segment: Dashboards with hundreds of integrations.
Klipfolio: Dashboards with hundreds of integrations.
Supermetrics: Application that allows data to connect to Google Studios.
Funnel: Application that connects 300+ sources to Google Studios.
Data Studio: Google's dashboard application.
Tableau: Popular dashboard builder acquired by salesforce.
Power BI: Microsoft's data visualization app.
Data Connectors
Supermetrics: Connect the data of your apps.
Adverity: Another data connector.
alightanalytics:  Yet another data connector.
Datorama: A data connector acquired by Salesforce.
Rapid Application Development
Bubble.io: Build apps visually and quickly without any code.
Google App Maker: Google's low code app builder.
NoCode.tech: The RAD that was used to build internal.io's onboarding app.
Client Onboarding
Internal.io: Internals tool to help teams manage onboarding clients simply.